Frequently Asked Questions
WHAT TOOLS DO I NEED TO APPLY THE SELF-ADHESIVE CONTACT?
1. Tools to apply d-c-fix self adhesive contact
2. Remove kitchen door & handles
3. Clean surface thoroughly, make sure to remove any grease or dust.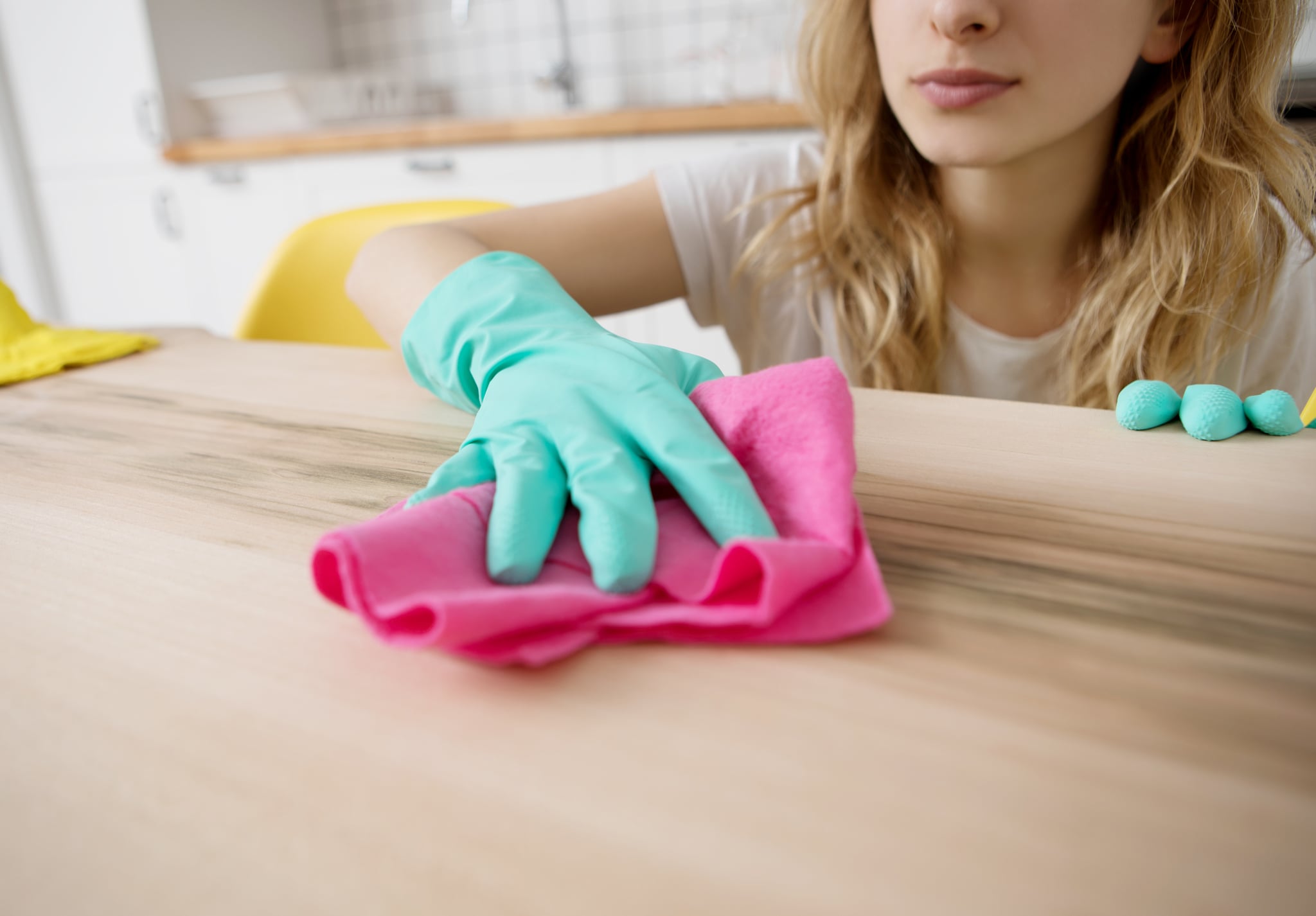 4. Measure & Cut to size, allowing extra for wrapping around the furniture.
5. Apply 10cm at a time by peeling away the backing.
6. If you get an air bubble or need to start again. Simply lift the vinyl and re-apply. Remember to smooth as you go! For air bubbles simply prick with a pin & slide the d-c-fix smoother over.
7. For Corners cut diagonally into the corner. Fold one flap around the corner of the other.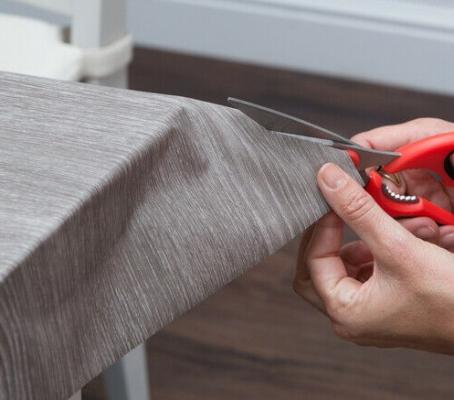 8. Cut the excess vinyl contact off with the scalpel
9. For Curved edges or shaker style doors use a hairdryer to soften the contact & gently stretch it into the grooves or over the edges.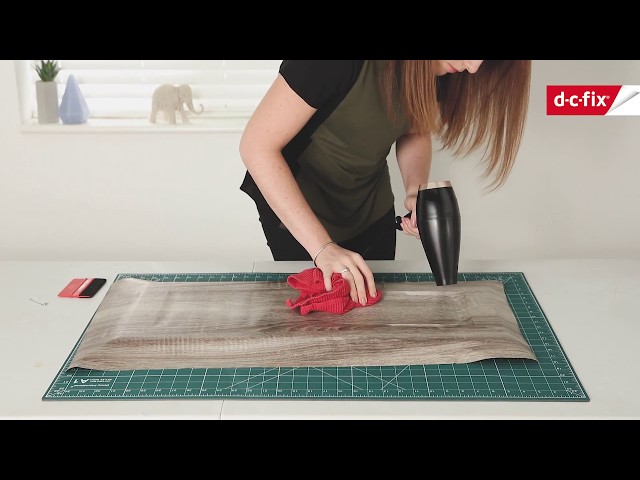 WHAT CAN I APPLY VINYL TO?
All flat clean surfaces are perfect for d-c-fix self - adhesive contact. Avoid textured, damp & dirty surfaces.
Wood
Flat Tiles
Kitchen Worktops
Glass
Veneers/Doors
Marble
Metal
Painted/plastered walls
Plastic
Mirror
Primed (MDF)
Radiator Covers
CAN THE CONTACT BE REMOVED?
Yes, just peel and remove. If the contact is stubborn, then apply some heat from a hairdryer & remove
CAN THE SELF-ADHESIVE CONTACT BE WIPED CLEAN?
Yes, it can be wiped clean using any normal household cleaner
IS SELF-ADHESIVE CONTACT WATER RESISTANT?
Yes it is, be sure to use a "Silicone Sealant" over the edges and joins in wet areas.
CAN I APPLY SELF-ADHESIVE CONTACT TO BEVELLED DOORS OR ROUND CORNERS?
Yes you can, check out this video:
HOW MUCH SELF ADHESIVE CONTACT DO I NEED FOR KITCHEN COUNTERS AND CUPBOARDS?
***This is a rough guide on how much self- adhesive contact you require to cover STANDARD KITCHEN COUNTERS and CUPBOARDS***
Note: It's still important to measure properly!
Standard Kitchen Counter width is 67.5cm
Standard Kitchen presses require 67.5cm
IS SELF-ADHESIVE CONTACT HEAT RESISTANT?
It is heat resistant to 75 degrees. We recommend that you use Worktop savers for hot pots & Pans. Sharp Knives will damage the contact.
CAN THE CONTACT WINDOW FILM BE USED OUTDOORS ?
Yes, it can be used outdoors but it may only last a few years due to the weather.